Using Genuine Volkswagen Parts on your VW can improve the performance, fuel efficiency, and reliability of your vehicle. These parts were made specifically for your VW, and are the same ones our Volkswagen service specialists use. Our goal is for your VW to stay on the road for a long, long time.

To get started with Genuine Volkswagen Parts, check out our Parts Catalog or fill out our request form below. We serve drivers from all over the area including Charlottesville, Harrisonburg, Waynesboro and Lexington, Virginia, as well as people from West Virginia and beyond. You can also stop into Valley Volkswagen and place an order in person. Marty is happy to answer any questions you have and get you set for your next repair project.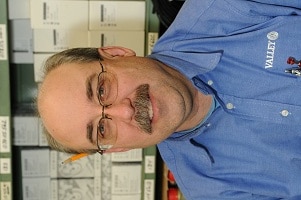 Meet Marty Lovekamp, our Volkswagen Parts Manager. If you're the DIY type and you have a Volkswagen, Marty could be your new best friend.